The Vegetarian Kitchen's Holiday Cuisines 2019 Shoot
Each homemade fruitcake is wrapped in beautiful Cordillera weave woven by artisans from the Mountain Province showcasing Filipino craftsmanship at its finest.
THE GOOD FRUITCAKE
Deliciously Rich and Moist. Made with fresh fruits. Egg & Dairy-Free.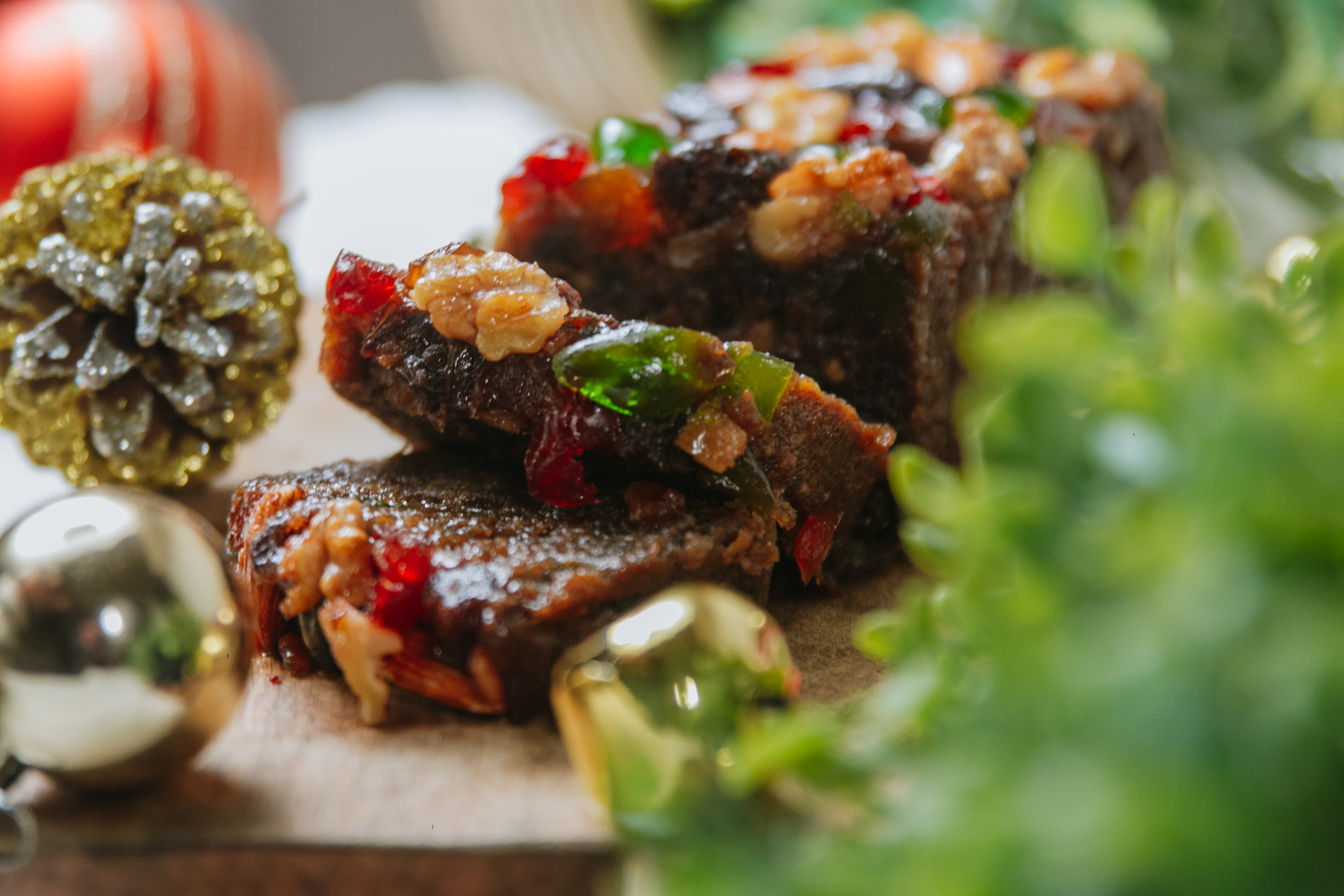 Chicken Galantina
 is a popular Filipino Holiday dish.
This is best enjoyed cold and can be eaten with steamed vegetables, bread or rice.

Southern Fried "Chicken" with Parsleyed Fries and Homestyle Gravy

 Quinoa Embotido with Mushroom Gravy

The Vegetarian Kitchen
is one of the country's pioneer vegetarian restaurants, first opened doors in 1990 as a neighborhood café in Scout Tuazon (Philippines). Since then, they have relocated to a bigger restaurant in Mother Ignacia Avenue (Philippines) and have expanded our menu to include local and international fusion dishes passed on thru three generations of practicing vegetarians.